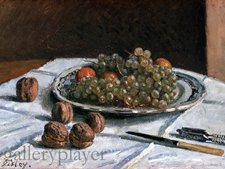 Pot Luck Fellowship meals the first and third Sabbath each month. 
November:   4th and 18th.
Palisade Living Center Sabbath Service every 3rd Sabbath at 2:00 p.m.  Stay for Fellowship Meal after church and then join us for a praise service with the residents at the center!  Next month's service is November 18th.
Media - Sundays
Radio:  "Voice Of Prophecy" on KNZZ Channel 1100 AM, 9:30-10:00 a.m.
TV:  "It is Written" on TBN 25; Cable TV 17, 11:30 a.m.
ROKU:  3ABN; VOP; Amazing Facts; Genesis Science Network; Hope Channel
December 2 - Open House with Nativity Scenes.